Who We Are
Expert
Digitizers

that you can trust

BitsNPixs is the market leader who is providing the best Embroidery Digitizing service, Vector Conversion Service, and Software Development Service since 2011.

Our success in Digitizing and Vector services results from our dedication to providing the best quality results with enhanced details and a lower rate of thread breakages and crisper designs with less wastage and increased production rate. Our robust, reliable, and scalable software development solutions make us successful on the software development service. We work hard to meet the deadlines of the clients.

We are proud of our team of highly capable experts who make all this possible. Our team consists of the best in the business, who are trained to handle large orders and meet the deadlines so that we don't have to keep our clients waiting. We have the latest technology in both the hardware and software aspects. And all these forces enable us to provide the 24 hours turnaround time. And this is not just a promise but a commitment.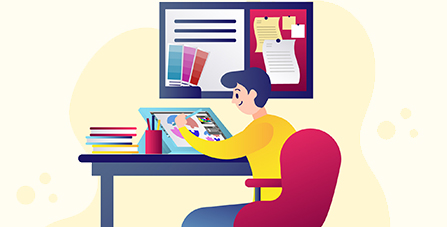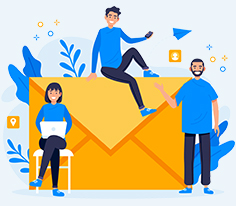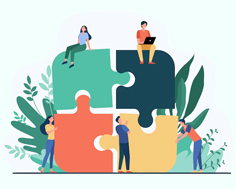 Why BitsNPixs?
We bring
solutions

to make life easier.
4.7/5 Rating
Listen to real reviews about our service from our clientele. We always ensure that customer satisfaction is kept on top.
24/7 Support
Our services are available to our customers 24 hours a day. Be it a night or day, we are always there to help our customers.
Easy & Secure Payment
We accept the payment over a various type of modes such as PayPal, Credit Cards, Debit Cards and Wire Transfers.
Fast Turnaround
A standard package with 24 hours delivery time and for the rush package we deliver in 2 to 12 hours.
Experienced Team
10+ years of experience in the industry and we are one of the biggest paymasters in the country.
Design Backup
We will offer you a safe and easy environment to manage your orders efficiently and keep track of order details.